A combined lighting upgrade, refurbishment, and both Cat A and Cat B fit-outs across four floors of the Parkview building at the Watchmoor Park business complex. This job was comprised of four separate projects for three different clients conducted through principal contractor Grey Interiors.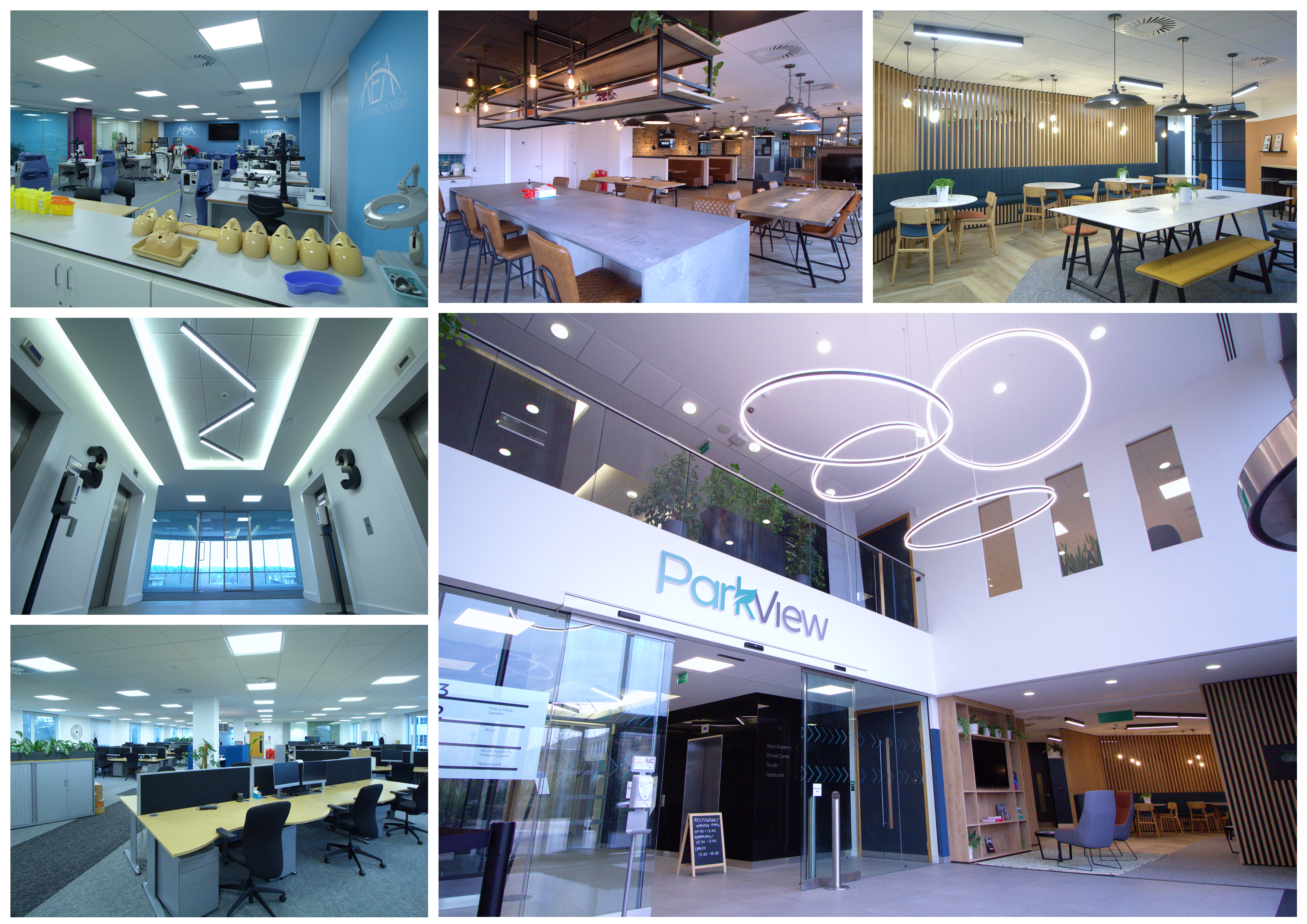 Ground Floor: complete refurbishment of reception and meet & greet area, installation of LED lighting for Alcon Experience Academy, cafeteria and gym.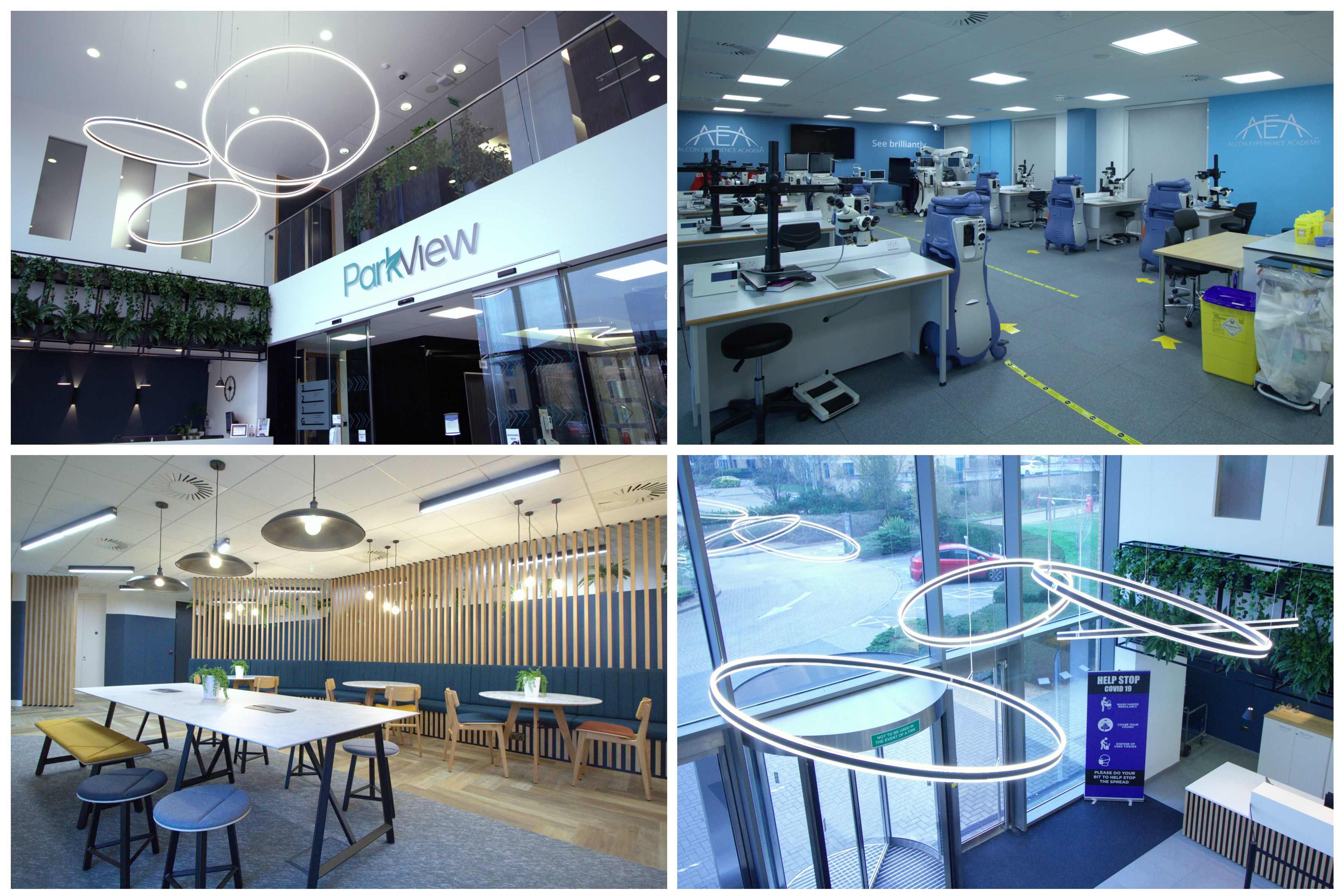 First Floor: upgrade to LED lighting in Alcon offices.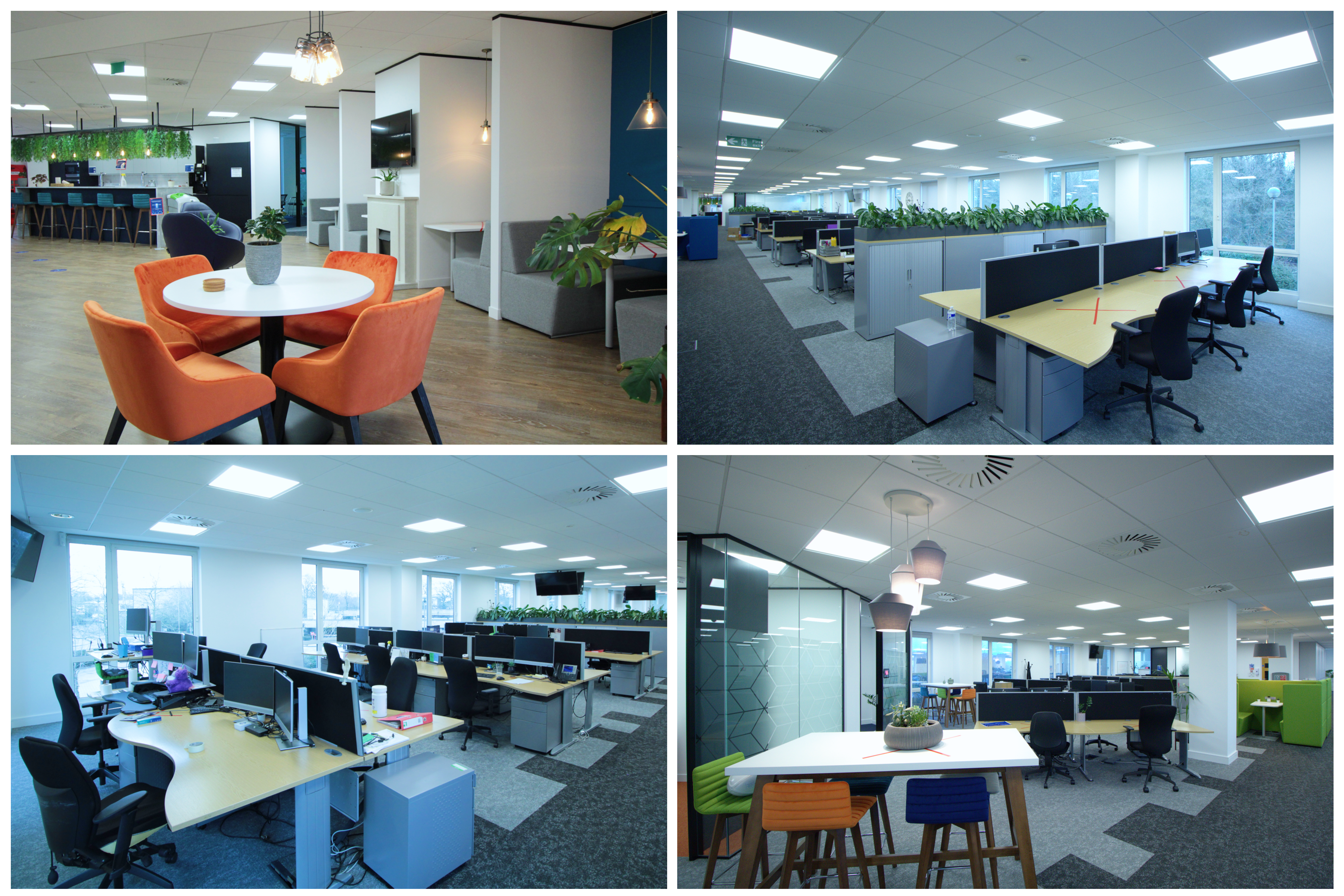 Second Floor: Cat B fit out of new head office for Milk & More.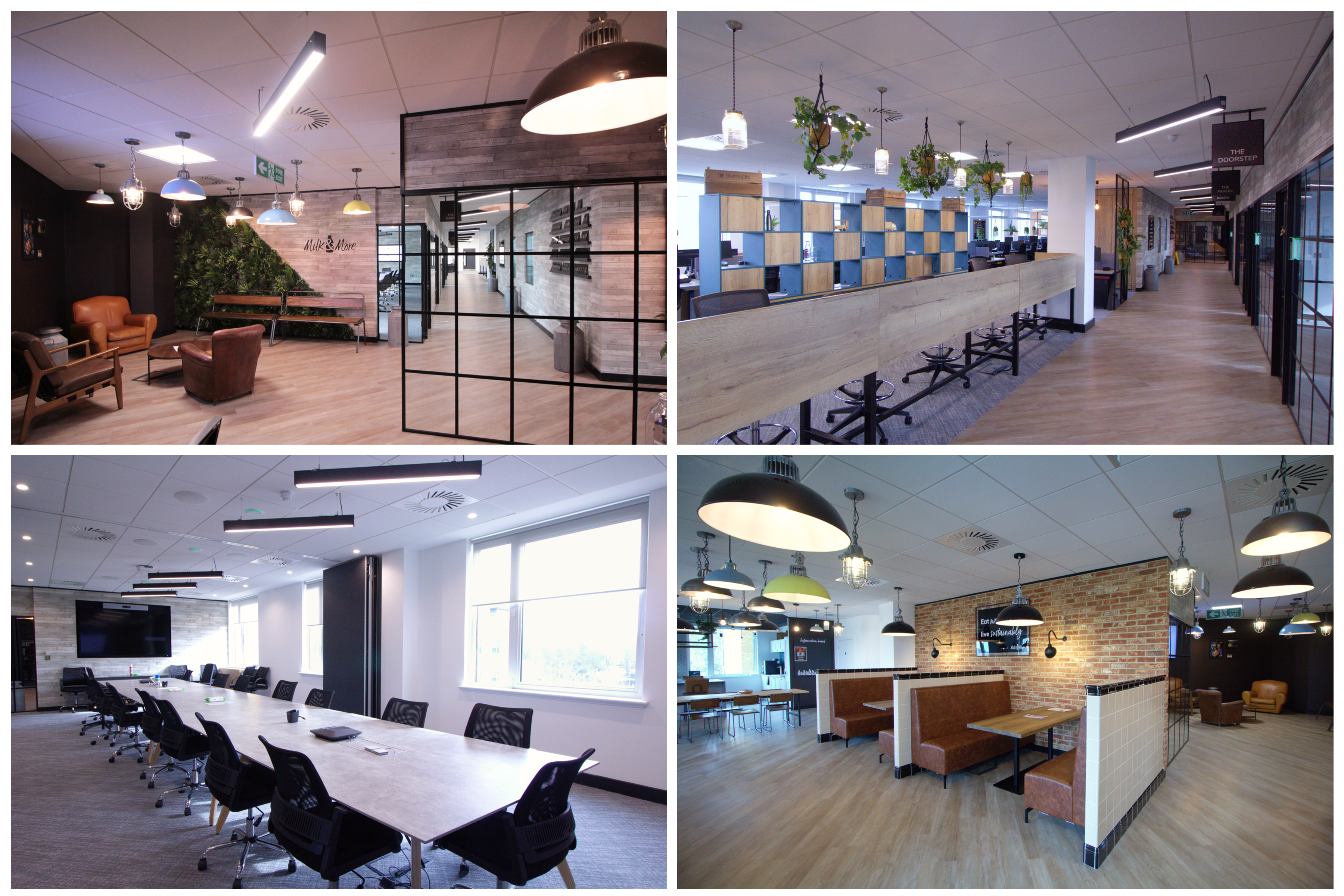 Third Floor: dilapidation and Cat A fit-out of office space and lift lobby, installation of LED lighting.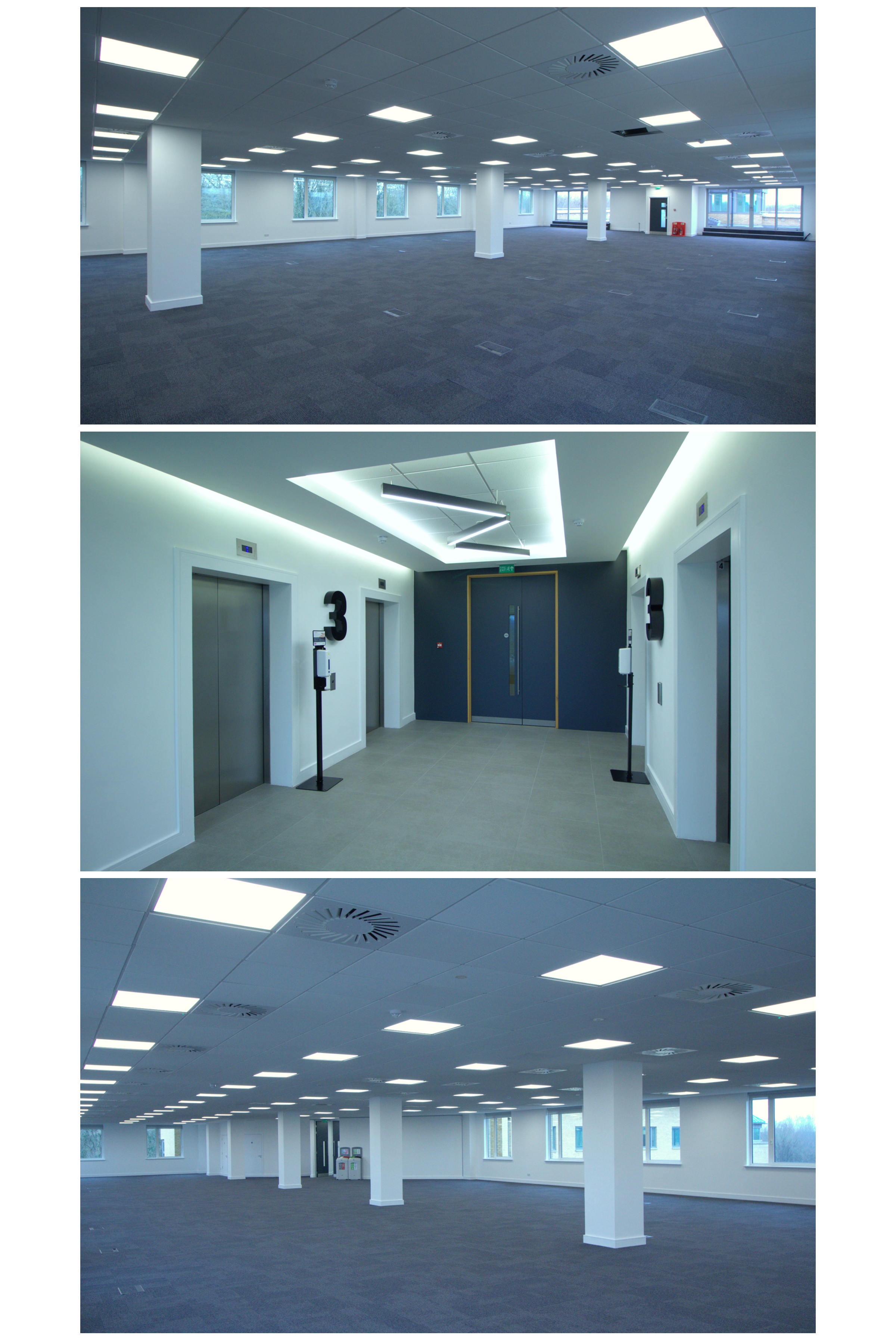 As always, each project ran smoothly and to programme and was enjoyable to work on.